Alexander Sebastian Leith-Hay and Christina G. A. Hamilton
December 30, 2015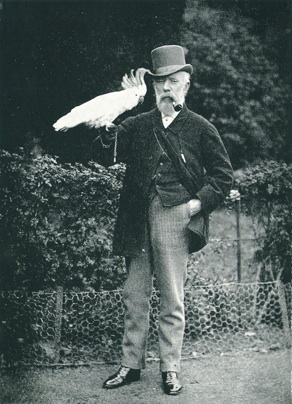 Col. Alexander Sebastian Leith-Hay of Rannes and Leith Hall. Aberdeen, b. 1818, Granada in the West Indies, d.1900 at Leith Hall, h. 1862; m. 1860, Christina Grace Agnes, dau. of William Charles Hamilton, Esq. of Craighlaw, co. Wigton ; served in the 93rd Highlanders with distinction through the Canadian rebellion of 1838 and stayed in Canada until 1848. In 1848 as per the Edinburgh Gazette no 5738, he was appointed Captain in the 93rd Highlanders by purchase. Later he became a Major and also by 1855 as per Gazette issue 6474 a Lieutenant Colonel of the 93rd without purchase. By 1858 (Issue 6798) he was made a Colonel in the Army under brevet for three years active service under the Royal Warrant 6th October 1854. He served in the Crimean War in 1854 at Balaclava, and the Indian Mutiny in 1857 ; is a Commander of the most honourable Order of the Bath and Knight of the Legion of Honour, and of the Order of the Medjidie. He retired from the Army 1860 effective 21st Dec 1860 (Gazette Issue 7078)
AGED AUSTRALIAN'S VARIED CAREER
There has recently died at Leith Hall, the family seat of the Leith Hay's of Rannes and Leith Hall, Aberdeenshire, a very distinguisehd bird. A correspondent of the "Scotsman" gives its history:-"At the beginning of the Indian Mutiny, when the 93rd Highlander, then commanded by the late Colonel Leith-Hay of Rannes and Leith Hall, formed part of the attacking force, on one of the rebel strongholds, and carried it by assault, a large white sulphur-crested Australian cockatoo, holding forth in Hindustani, was captured by a soldier of the regiment after the battle was over. Purchased by the Colonel, provided with a cage and special bearer, cocky was present and under fire in every engagement during the Indian Mutiny in which the 93rd was engaged. He passed through the whole campaign unscathed- his narrowest escape was when a round shot took hi bearer's head off. . .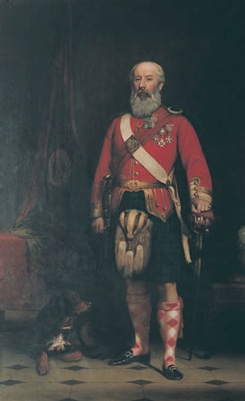 Brought home by his owner at the close of the Mutiny campaign, for nearly half a century cocky, who from his gentle affectionate disposition, was the pet of everybody, passed a tranquil life after the stormy scenes he had gone through." The bird was full-grown when captured, but what was his age or when he left his hollow gum-tree in the Australian bush for the palaces of Indian Royalties can never be known.
Thank you to the NTS Scotland for the mid 1890's photo album of Alexander Sebastian's life at the Hall during his older years. The photos show every day life at the Estate and surrounding country side.