Edward McKenzie Scott – Rannes and QLD pioneer
September 17, 2017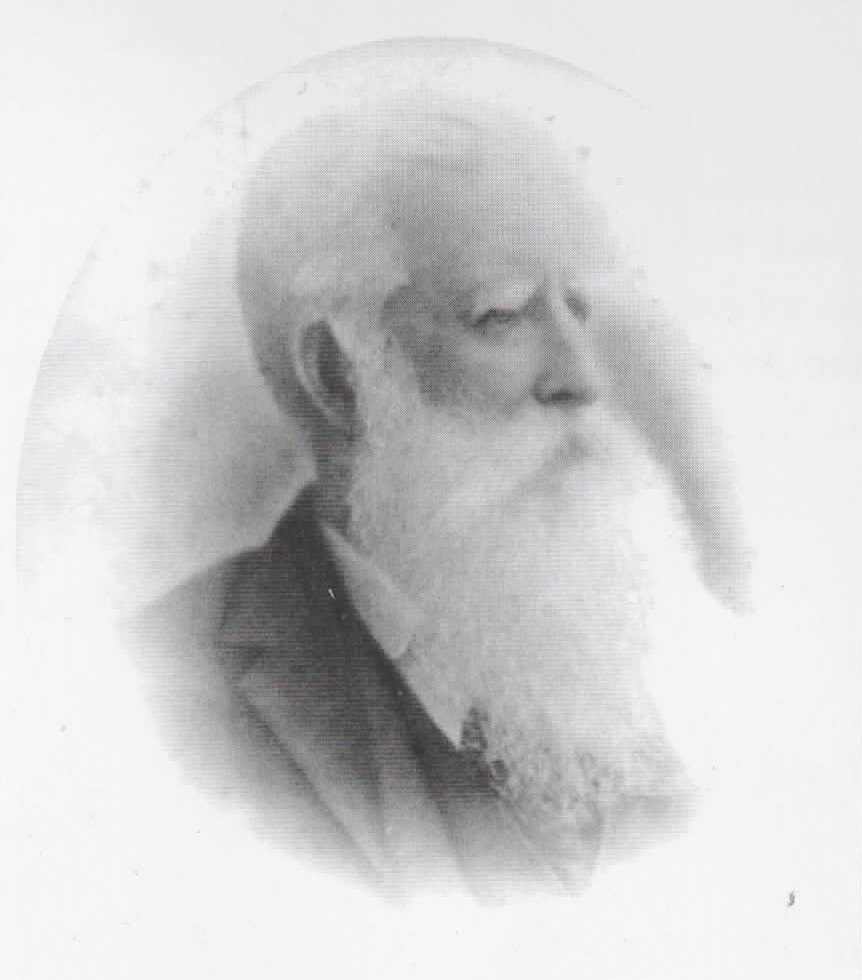 Edward McKenzie Scott, the son of Charles McKenzie Scott and Sarah Hague, was born about 1834 in Edinburgh, Scotland.  He was a member of the original party which settled at "Rannes", consisting of Norman and James Leith Hay, Edward, Mr. Marshall, Mr. Kelly, Mr. Sweet (the Station Manager) and Dan Conner, who accompanied this party with his own 10,000 sheep, 2 bullock drays and 20 horses, which the Leith Hay brothers had allowed him to run on Rannes until he moved to his own holding. This was stated by Edward in a letter written to Mrs Florence Gibson in 1914 (Scott, 1914).  These pioneers travelled from the Wide Bay district, though the Archer brothers' holding at Coonambula in the Burnett region, across the Great Divide to the Dawson Valley and took up a tract of land which the brothers named Rannes. Rannes was located near the junction of two rivers which they called the Don and Dee rivers, all named after their home in Scotland.
Edward, who was a carpenter by trade, was employed by the Leith Hay brothers from the time of the original settlement at Rannes until about 1857-1858 (The Central Queensland Herald, 1949).  When Norman Leith Hay failed to reach Sydney due to the loss of the 'Sea Belle' there was little work and Edward agreed to build the residence of Mr W H Wiseman, who was the Crown Land Commissioner at the time and travelled to Rockhampton towards the end of 1857 (Morning Bulletin, 1913 pg.9). Prior to this construction the only structure in Rockhampton was a shanty where the Criterion Hotel now stands and a bark hut, which served as a store. Upon learning of the death of their brother Norman, James and Charles Leith Hay began winding down operations at Rannes, later selling it and Banana.
Edward acquired land in Rockhampton in 1859 and it was around this time that he met Emilie Fredericka Schroeter, an immigrant from Saxony, Prussia. Edward married Emilie in Rockhampton, on 25 June 1860.  After the sale of Rannes, James Leith Hay and his wife moved to Rockhampton, where James became the Sub-Commissioner of Gold Fields and Crown Lands at Rockhampton.  Edward built a home for them on the allotment next to his, building two cottages for James and his wife during their time in Rockhampton.  He however had no further contact with the Leith Hay's after they left the Rockhampton area.  The years at Rannes were harsh and perilous and Edward in his correspondence to Mrs. Gibson referred to Rannes as "unlucky" and further declared "God help anyone, who attempts farming at Rannes.  It is a regular ant bed, as dry as a tinderbox, broke everyone that had anything to do with it".
The finding of gold at Canoona led to a huge influx of people to the Rockhampton area, where once there were very few people in Rockhampton or Port Curtis.  Edward detailed the changes to the area, specifically the view from the river bank in his 'reminiscences of the fifties', which he claimed prior to the gold rush it was not possible to see anything from the river bank as it was thick with mangroves and scrub as high as 30 feet but only after several days after the rush had set in, it was cleared to make way for the people who were arriving at the rate of almost 2000 per day.  Edward was kept busy building the necessary infrastructure required to support this flood of new arrivals and he stated although quite a few people had tried to induce him into joining them he was not particularly interested in mining himself (Morning Bulletin, 1913 pg.10).  The Archer brothers contracted Edward to build the first hotel at Gracemere in 1862, which contained three sitting rooms and eight bedrooms, of which Edward was also the licensee from 9th October 1862 until 11 October 1865 (CQFHA).
In 1868 Edward and Emily moved their family to Mackay, travelling overland, with a string of horses, crossing the range via Broadsound, and it was here that they settled permanently.  Edward formed several very successful partnerships and worked in conjunction with other building contactors namely James Mayhew, Evan Davies and Adolphus Hasenkamp during his time in Mackay, becoming a notable builder/contractor in the Mackay region.  Some of his works include the construction of the cottage for George Marten at "Branscombe", the Royal Hotel in Sydney Street, the Mackay District Hospital and the Alien school, the original Customs House in 1872, other schools and hotels, including the Duke of Edinburgh at Walkerston built in 1882.
Edward and Emilie had 14 children and lived the remainder of their lives in the Mackay region. Emilie dying in 1919 and Edward dying in 1920, both are buried in the Mackay Cemetery. Edward in his letter to Mrs Gibson, credited the Leith Hay brothers with giving him a start in life and stated that it was due to them that he was comfortable in his later life.
Bibliography
CQFHA. (n.d.). Publican's Licences Rockhampton. Retrieved 2017, from Central Queensland Family History Association Inc: https://sites.google.com/site/cqfamilyhistory/articles-indexes/indexes/publicans
Morning Bulletin Rockhampton. (1913, July 12). An Early Resident: Reminiscences of the Fifties. Morning Bulletin , pp. 9-10.
Scott, E. (1914). Letter to Mrs. F Gibson. Mackay, Queensland, Australia.
The Central Queensland Herald Rockhampton. (1949, July 14). Early Settlers: The Leith-Hays and Rannes Station . The Central Queensland Herald , p. 3.
NB:This section has been completed by Kathryn L from Brisbane. If anyone has information of Edward, please contact the site so that your details can be passed on to Edward's descendants.