Staff Sgt. Archibald Erroll Leith-Hay Gibson
September 10, 2013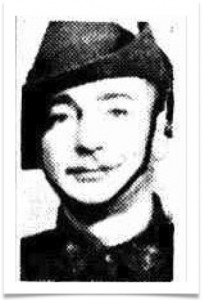 Keeping in line with reporting on forgotten members of this family. Florence Leith Hay's youngest child Archibald Erroll Leith-Hay Gibson b 26 September 1902 in Mackay QLD, who passed on the 26th of October 1943 on the Thai Burma railroad from illness deserves a mention in the family's historical record. Serving as a staff sergeant in the 2/26 Batallion Infantry Australian Imperial Force, Archibald was taken prisoner of war at Singapore and suffered the same fate as many of his comrades including those of the English or Scotts unit's such as the Gordon Highlander's taken captive at the time. Archibald died 4 years after his first cousin Charles Arthur O'Neill Leith-Hay in Sep 1939 and was the second of two surviving Australian nephews of young Charles' Arthur O'Neill Leith Hay's father C.E.N Leith-Hay born in Ipswich Queensland.
The Brisbane Courier of Sat 19 May 1945 page 5 reported on his loss in the following words towards the end of the war in 1945. "Only son of Mrs. A. B. Gibson, Beaudesert, died in prison camp in Siam" and displaying the above image in honour.  Florence's own writing on being passed her son's War medals after the conflict can be seen in Archibald's service record and also shows her pride in receiving such heirlooms despite her loss. Florence of course spent 6 years of her early adulthood in the UK and at the Hall before her return to Australia. Archibald enlisted in Queensland on the 21st January 1941, with service number QX17934 and as a POW was in F Force in the work area of Sonkurai Thailand, with his death reportedly coming from Malaria at Thanbyuzayat Hospital camp. He is buried in grave 516
Archibald Erroll Leith-Hay Gibson is buried at Thanbyuzayat Cemetery, Burma Myanmar. This is now slightly more accessible than in the past.
His service record can be found at
His War Memorial can be viewed at Canberra
http://www.awm.gov.au/research/people/roll_of_honour/person.asp?p=550405
The 2/26th Batallion Memorial and details are at
http://www.awm.gov.au/units/unit_11277.asp
The marker in Myanmar is below and sourced from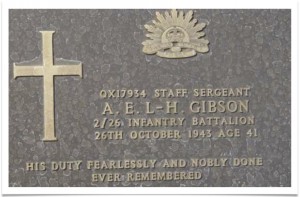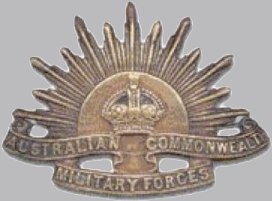 They shall not grow old,
As we that are left grow old,
Age shall not weary them,
Nor the years condemn.
At the going down of the sun,
And in the morning,
We will remember them!