The Castellated Architecture of Aberdeenshire by Andrew Leith Hay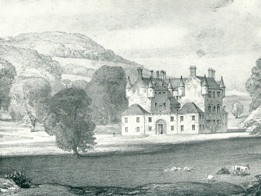 Sir Andrew Leith Hay's "Castellated Architecture of Aberdeenshire," was published in 1849. The aim, throughout, has been to present, in brief compass, the more interesting points connected with the various centres of influence and action in a district peculiarly rich in historic associations. Around not a few of these old castles have gathered the forces on the issues of whose warfare the fortunes of families, and even the fate of dynasties, have turned. The wars of Robert Bruce, of Queen Mary, and of the Covenanters, had several of their most momentous conflicts within this region; it was here that the Jacobite rising of 1715 had its inception and first developments; and Aberdeenshire also had its share, though a secondary one, in the final struggle on behalf of the Stuarts in 1745. To name the battles of Inverurie and Barra, of Culblean and Harlaw, of Corrichie, Craibstane, and Tullyangus, of Aberdeen and Alford, is to enumerate so many of the landmarks of Scottish or local history. To these and many other events of a stirring epoch, the venerable strongholds whose configuration or remains are depicted in this volume, are intimately related.
Press click to read below. Use your arrow keys to scroll back or forward on a desktop computer. Swipe with a phone or tablet.