Memoirs of the late Lieutenant-General Sir James Leith, G.C.B by Andrew Leith-Hay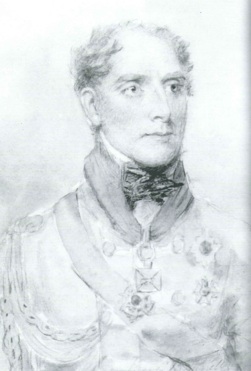 National Portrait Gallery Scotland – Sir James Leith by Bejamin Burrell. A copy of this book can be accessed here. Thanks to Andrew Leith Hay for recording his uncle's life. Thanks to Google books for publishing this and digging it out. Please note that no commercial use is allowed as per the Google terms of use. The cover was made today and uses the image from Scotland's National Portrait Gallery as well the one hanging at the Hall held by the National Trust Scotland. Now relocated back to it's former place in the music room, which used to be the billiard room.
A book review from the time (The Morning Chronicle Thurs 1 October 1818) describes the volume in the following way.
The late Lieut-General Sir James Leith
A memoir of this highly distinguished and much lamented Officer has just been published. Thought the author dos not announce his name, we understand it is written by Major Leith Hay, the nephew of the General, who served with him as his Aid-de-Camp during his brilliant career in the Peninsula, and afterwards in the same capacity in the West Indies. The Memoir is written in a concise, manly, an perspicacious style : and to render it more generally interesting. It gives luminous precis of the important military operations in Spain, in Which the subject of it bore so conspicious a part, and in which also, from the honorable situations in which he was placed on the General's personal staff, the writer was himself an actor and eye witness.
On the subject of his own merits, the writer of the Memoir is modestly silent. Had it been the production of any other pen, the author would not have done justice to a brave active and zealous Officer, if he had not mentioned with the highest praise, Major Leith Hay's conduct on all occasions in which his professional talents and energy were called into action.
Press click to read below. Use your arrow keys to scroll back or forward on a desktop computer. Swipe with a phone or tablet.