General Alexander Leith-Hay of Rannes and Leith Hall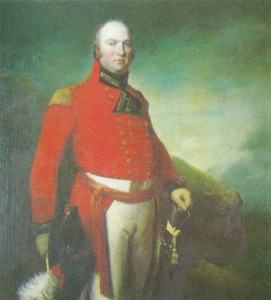 GEN. A. L. Hay.
Lately.   Aged 80, General Alexander Leith Hay, of Rannes and Leith Hall, co. Aberdeen, a Deputy Lieutenant and Justice of the Peace of that county.
He was born Dec. 21, 1758, the second son of john Leith, of Leith Hall, esq. by Harriot, daughter and heiress of Alexander Steuart, of Auchluncart. He succeeded his elder brother john in 1778 ; and inherited the estate of Rannes in 1789 upon the demise of Andrew Hay, esq. When he assumed the additional surname of and Arms of Hay : being descended from that family through his paternal grandmother. his younger brother was Liet.-Gen. Sir James Ha, G.C.B. K.T.S. Governor of Barbadoes, who died in 1816.
The late General Hay was appointed Lieutenant in the 7th Dragoons, immediately upon his birth ; Captain June 8, 1768 ; and Colonel in the army March 1, 1794. In that year he raised a regiment which was called after his name, and numbered the 109th ; his commission to be its Colonel was dated Oct. 1, 1794. He was promoted to the rank of Major-General in 1796, to that of Lieu.-Gen. 1803, and full general 1813.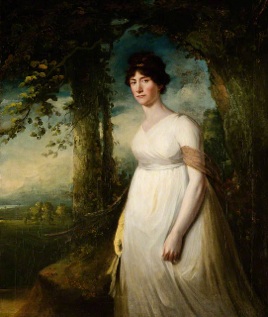 General Hay married, in 1784, Mary, daughter of Charles Forbes, esq. of Ballogie, and had issue two sons and four daughters. The former are 1. Lieut.-Col. Sir Andrew Leith Hay, now Governor of Bermuda, and late M.P.for the Elgin district of Burghs ; he married, in 1816, Mary Margaret, daughter of William Clark, esq. of Buckland house ; 2. john, a Captain R.N. The daughters are, 1. Harriot-Christian, married to Sir Harry N. Lumsden, Bart. and died in 1820; 2. Mary, married to Major Mitchell, of Ashgrove ; 3. Elizabeth, married to Alexander Forbes, esq. of Blackford : and 4. Margaret.
General Alexander soldiering career appears to have been an expensive one. As was common for landed gentry, his military commissions were mostly bought in the beginning. His lieutenancy was conferred upon birth as mentioned above and this being the usual career route for 2nd or 3rd sons. The Hall also experienced a major construction phase during his time to 1897. For much of his last 38 years until 1838, Alexander spent his time at the Hall and Aberdeenshire. An Anomalous Trust deed (Referred to here) made by him in 1808, highlights much of the Leith and later later Leith Hay family's complex financial arrangements that would become more cumbersome as the debts grew and the estates ability to furnish them diminished. From 1808 this trust controlled by Alexander Leith of Freefield and Glenkindie managed the income of the estate to repay the debts. It is also questionable whether much inheritance came from a West Indian Plantation on Trinidad and Tobago called the Grange. The family book and letters touch upon these topics, and especially Alexander's son's, Sir Andrew's later situation. This was, however, common for many families and as landed gentry the Leith-Hay family and the Hall and the family's Estate were also able to survive and adapt to the changing times in Scotland during this tumultuous period where a transformation in the old agrarian society was taking place. A growth of cities from the industrial revolution as well as the emigration of part of the populace overseas, which included all of Alexander's youngest grandsons from Andrew followed his passing over the next decade.