Maria Catherine Leith Hay (nee Gray)
November 22, 2013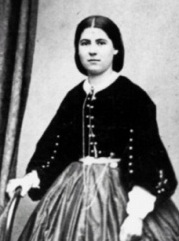 Some more information is available on Charles Edward Norman Leith-Hay's mother Maria Catherine to what is in the section on James Leith Hay and her life in Australia.
Her parents were of Scot's and Irish background. Her father Col. Charles George Lewis Gray was born in Scotland in 1786 and her mother Jane Grogan b. 1801. Both her parents passed in Ipswich Queensland. Jane in 1870 and George in 1873. Maria was the 2nd oldest sibling out of a family of seven children.
The Gray name was often interchanged with Grey and the family's record shows it's descent from James Erskine, 7th Earl of Buchan (1628-1664) and his wife Marjory Russell and their daughter Jean Erskine's b. 1652 marriage to George Gray of Halkerton.
The book on Maria's father provides small pieces of information on the family and on Maria as well in her youth. In Professor Ken Dutton's book That Gallant Gentelman – The Remarkable Story of Colonel Charles George Gray the family heirlooms are described the following way on page 3 and offer rare glimpses into life in the Gray family and also Colonial NSW in the 1840's. Maria receives a small mention in the description of the family's most prized heirlooms at the time which were brought over from Scotland.
"The armorial bearings formerly the property of my grandfather  George Gray, Doctor of Medicine, of Huntingdon  as well as the gold ring with turquoise stone formerly the property of my great-grandfather Robert Dalrymple Esquire of Dreghorn, which he received from  his cousin german and friend John Earl of Stair when on his deathbed, and said to have formerly belonged to King Robert the Bruce. The latter object was the subject of a none too flattering description by a friend of Charles George Gray's daughters, Annabella Innes, who wrote in her diary: Maria Grey has bought down a ring to shew us, which belongs to Robert the Bruce. It is the most clumsy thing imaginable, a large turquoise set in gold."
Annabella Innes formed a close friendship with Maria during their time at Port Macquarie in NSW after the Gray family's arrival in Australia in 1837. Prof Dutton's book provides some insights into the life at Lake Innes House from Ms Innes' privately published journal named Early Reminiscences and Gleamings from an old Journal first published in 1987 by Angus and Robertson. A description of Maria from 1846 at some 16 years of age by Ms Innes some 4 years her senior is below on their first visit.
"I shall never forget Maria's first visit. She was then about sixteen, and the prettiest little creature imaginable, with beautiful grey eyes fringed with long black eyelashes, and over-arched by eyebrows black and shapely, while her hair hung in in masses of flaxen curls. She was barely 5 feet tall in height, and when she spoke her face became radiant with smiles and dimples. We all succumbed at once to her many charms. That evening she wore a dress of pale green challis, with a pattern on it of large bunches of flowers, and made with a short waist, and full short sleeves – anything so quaint and pretty I never saw. She was like a picture, and so unconscious of her own attractiveness."
These 19th century accounts continue by describing her perfect singing sound, though she did not know a note of music. Both her and her sister are described as good French scholars and well read from their father's library. She was further impressed by the Gray sisters riding skills noting in her diary they had adopted the Portugese method of riding and to quote "Maria though nothing of mounting a visitors horse and riding it off through the fields – to which my aunt expresses astonishment."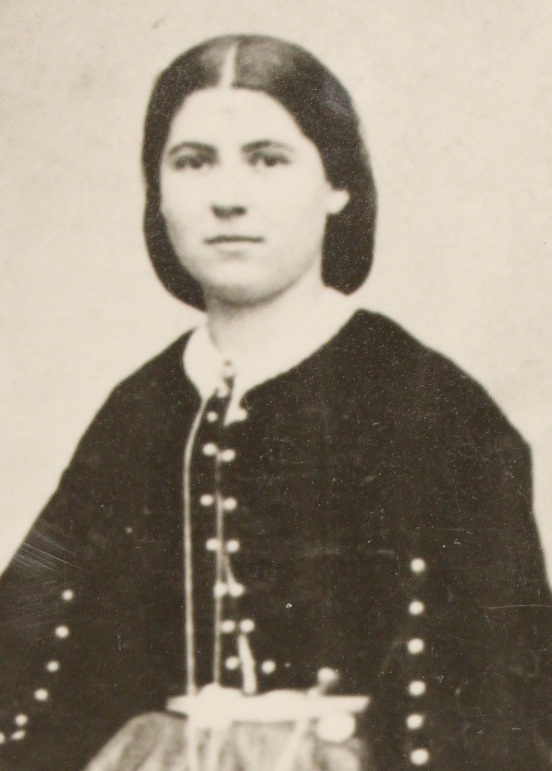 The above image is more than 10 years after the Port Macquarie description. while the one below
shows her in the 1860's and with her curls visible
James Leith Hay and Maria Catherine Gray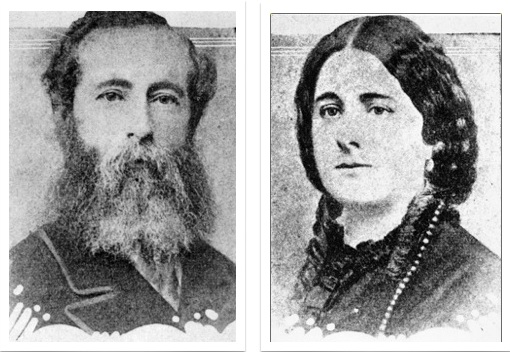 Her father Charles Gray's Coat of Arms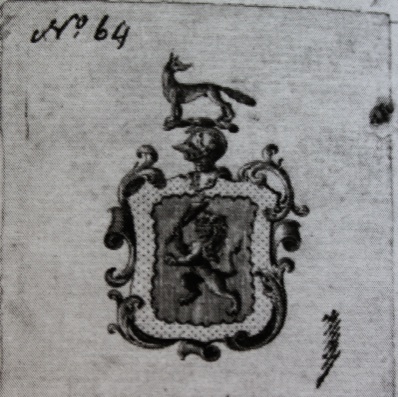 Professor K Dutton's book which if only published in small volume is still gold for family historians and offers a glimpse also into Charles Edward Norman's parent and the first ancestor for the family in Australia for many of the surviving descendants in the present day. Her father, family and Maria arrived to Sydney in 1837 from Scotland, 176 years ago.