Florence Gibson nee Leith-Hay and Vilolet Norma Gibson Travel album Image credits Meg L. Brisbane
June 28, 2013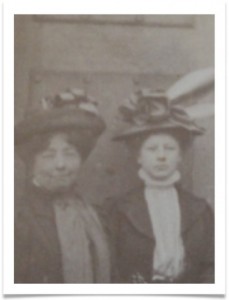 Update to information on the site Florence Gibson nee Leith-Hay – 4th child of James Leith-Hay and Maria Catherine Gray bio details on the site. Also details on her husband.
Link Florence Augusta Leith Hay
Florence's eldest daughter Violet – Extracts of excellent travel album and more to come from 1908-1909
Link Violet Norma Gibson Travel album
Credits to Meg L. of Brisbane and all images belong to the descendants of Florence and Violet.